STEP 3
THE LID
The lid is a simple frame with clear plastic or glass in it. We will make the frame out of cedar or pressure treated 2 x 2's.
Since our box is 4'x 2' well cut two 2 x 2's 48" long and three 20 1/2" long. You can miter the corners if you like but I just butted mine at the corners.
On the two 48" pieces and two of the 20 1/2" pieces, dado a groove 1/4" wide (or what ever width your glass or plastic is) and 1/4" to 1/2" deep. Position the groove approximately 1/4" from the edge.


On the center piece dado two sides. Be sure to keep the two dado's aligned from one side to the other.
Next cut the plastic or glass (glazing) to fit inside the groove. I like to leave a little slop for expansion and contraction but not too much or else your glazing will fall out.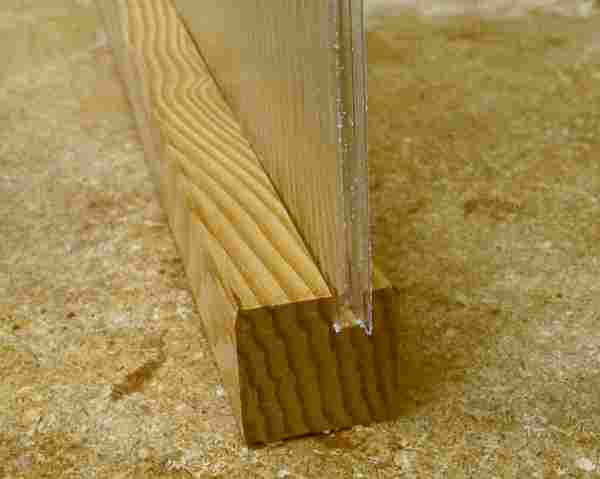 Lay out all the pieces, insert the glass and using deck screws, screw it all together. It doesn't get much simpler than that!

STEP 4
Return to Projects
Our Newsletter
The AllAmerican RunnerDuck Review
---
Visit our Blog, www.runnerduckreview.wordpress.com, and sign up to receive notifications when it is updated. Our newsletter is a monthly blog with woodworking projects, crafts, recipes, and more.

When you get to our blog just enter your email address and click "Sign Me Up".

This is what it looks like: