This project appeared in our November 5th, 2005 Newsletter.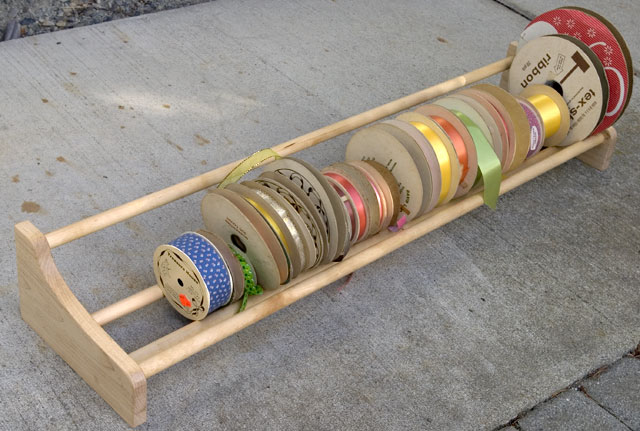 This is another one of those concept projects that you will need to adjust to fit your needs. I actually made this project for my day job to hold rolls of labels that go on a printer. We found that it works great for storing rolls of ribbon and would also work good for storing rolls of tape. This roll storage is 3' long and can handle a roll from 3" up to 10" in diameter. Here's what you'll need:
1" X 6" X 20" maple or your wood of choice.
(4) 3/4" X 36" maple dowel
(6) #6 X 1" flat head screws
Glue
The first step is to lay out your pattern to fit the rolls that you will be using. Draw a circle the size of your largest roll. Mark a point for the back of the roll and the front of the roll as shown below.
Now place your smallest roll so the diameter of that it will not fall through your rails and mark those two points. This is where your holes for the rails will go.
Draw a 2" circle at each hole center. This will give you the area that your contour will go around.
Using a French curve connect the circles along the top. Square off the back corner as shown.
Double back tape the two pieces together with your cut and drill markings facing outward.
Cut along the curves with your band saw.
Sand them together on a belt sander to remove any band saw marks. They should now look like this.
Next drill a small 1/8" pilot hole through both pieces.
Separate the two pieces which will look like this.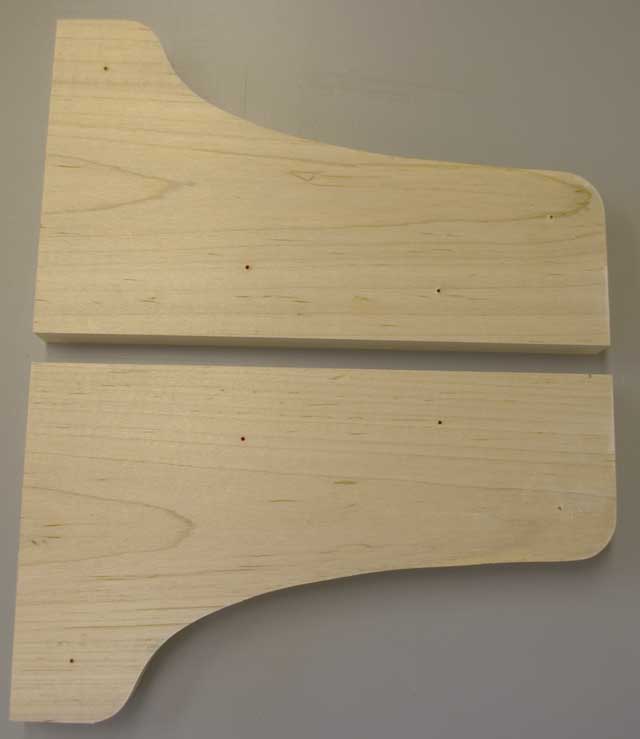 Countersink 3/4" holes 1/4" deep on the inside of each piece.
Countersink 3/8" holes 3/8" deep on the outside of each piece.
Make plugs for the holes using a tapered plug cutter.
Click
Cut the dowels to the desired length. I used 36" for my rack.
Sand the dowels and the sides to a finished surface.
Glue and tap the dowels into the sides, drill a pilot hole in the dowel's and install the screws.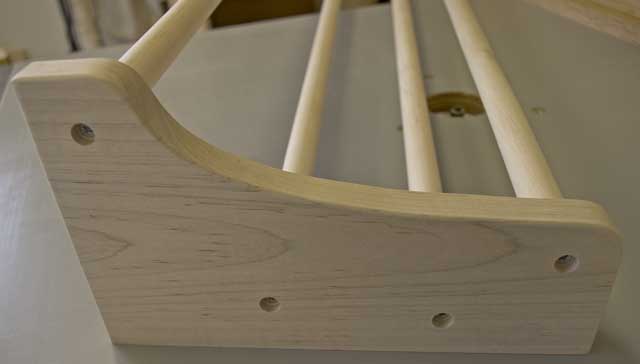 Glue the tapered plugs and tap them into the screw holes.
Flush cut the tapered plugs using a Flush Cut Saw.
Click
Sand smooth and apply your finish.
We hope you liked this project. If you build it and your friends ask where you got such a clever idea, please tell them that you got it at RunnerDuck.com.